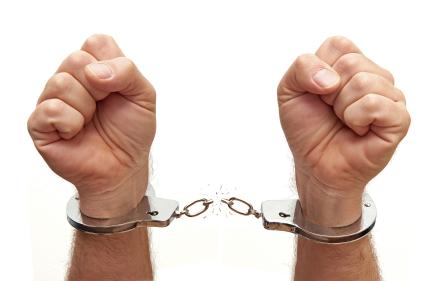 Have you been accused of a crime?
Do the police want to interview you?
Have you received your Court summons/charge sheet?
All types of criminal cases handled
Specialist criminal lawyers on hand 24/7
Legal aid and free consultations available
Professional criminal solicitors, 24 hour duty phone
If you are in need of a criminal lawyer with a superb reputation, look no further than our criminal solicitor team here at Graham Walker Solicitors, a top 20 firm.
We have a vast amount of experience in criminal law, dealing with a wide range of crimes on a day-to- day basis. We can represent you in police stations, courts, DWP offices and barracks throughout Scotland.
We defend all types of criminal offences in Scotland including cases at the High Court, Sheriff Court and District Court (now Justice of the Peace Court)
The earlier you contact us, the quicker we can represent you, a loved one or a family member in custody. The earlier you phone us, the more we can do for you. Please do not delay.
We will deal with your Scottish Legal Aid Board application.
Our duty phone system is unique amongst Scottish solicitors and is manned by a rotating team of 4, so when you call a criminal solicitor will pick up.
Police station visits anytime
We visit most of the Police Stations on the West of Scotland, round the clock. If you are in custody, we will be there, often within 35 minutes.
24 hour legal advice
Criminal Solicitors On-Call 24x7x365 via a Duty Phone system. A Criminal lawyer will answer at any time of day or night. This is what we do.
All courts in Scotland
Our Glasgow office is 50m from the Glasgow Sheriff Court & Justice of the Peace Court.
Our Kilmarnock office is 150m from the Kilmarnock Sheriff Court.
Criminal Law Team
A Combined 80+ years in Criminal Law across the West of Scotland
No cost to call
Always FREE to call from your mobile or landline.
All types of crimes handled
We cover all the Scottish Criminal Law areas, whatever it may be from Murder through to Driving Licence problems.
Here for you, at any time
Experienced West Of Scotland Criminal Lawyers 24x7x365
Our lawyers in Glasgow and throughout Scotland are highly regarded
We were worried about the cost of it all, however the office staff sorted my legal aid application and so I didn't have to pay any money. The Criminal Lawyers did a great job on my case.
Daniel & Julie McGuigan, Carnwadric
The way the Police dealt with me was shocking. The Police didn't want to listen to my side of the story and the fact that I was the one that was attacked. The Lawyers put my side of the story forward brilliantly and got me a not guilty.
Karen Paterson , Ayr
I've been happy with the services provided by Matthew Berlow Criminal Lawyer at Graham Walker Solicitors. It was very reassuring to be able to get hold of him on the phone, for free, even into the early hours.
John McGrath, Motherwell
Matthew was excellent in court, when we needed him most he performed.
James Keen, Glasgow