One of the largest law firms in Glasgow
Criminal Lawyers in Glasgow,
Edinburgh and throughout Scotland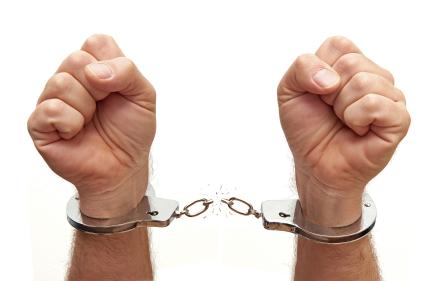 Police Station visits are always free!
Our Glasgow lawyers offer 24-hour help & advice. We have lawyers in Glasgow and throughout Scotland
If you are in need of lawyers in Glasgow or throughout Scotland with a superb reputation, look no further than our criminal solicitor team here at Graham Walker Solicitors, a top 20 firm.
We have a vast amount of experience in criminal law, dealing with a wide range of crimes on a day-to-day basis. We can represent you in police stations, courts, DWP offices and barracks throughout Scotland.
We defend all types of criminal offences in Scotland including cases at the High Court, Sheriff Court and District Court (now Justice of the Peace Court).
Our criminal lawyer team deal with all cases no matter how big or small. We believe in treating all clients with respect, dignity and compassion through this challenging time.
Our lawyers get results, as one of the top law firms in Glasgow we have a reputation for getting charges dropped for our clients. We are 24 hour lawyers, available when you need us.
Our Legal Aid lawyers will help you apply for Legal Aid. Just contact our defence lawyers Glasgow team
The earlier you contact us, the quicker we can represent you, a loved one or a family member in custody. The earlier you phone us, the more we can do for you. 
Are you searching for Solicitors near me? Have you been accused of a crime? Do the police want to interview you? Have you received your Court summons/charge sheet? All types of criminal cases handled by Specialist criminal lawyers. We are 24-hours solicitors meaning you can count on us at any time.
Our Legal Aid lawyers in Glasgow and throughout Scotland offer free legal consultations
We will deal with your Scottish Legal Aid Board application.
Our phone system is unique amongst Scottish lawyers and is manned by a rotating team of 4, so when you call a criminal lawyer will pick up. Our Lawyers in Glasgow and throughout Scotland will advise and guide you throughout your case. A reliable Criminal lawyer is the difference between a criminal record that could change your life for good.
Our Lawyers in Glasgow and throughout Scotland can help you with:
Police station visits anytime
We visit most of the Police Stations on the West of Scotland, round the clock. If you are in custody, we will be there, often within 35 minutes.
24 hour legal advice
Criminal Lawyers On-Call 24x7x365 via a Duty Phone system. A Criminal lawyer will answer at any time of day or night. This is what we do.
All courts in Scotland
Our Glasgow office is 50m from the Glasgow Sheriff Court & Justice of the Peace Court.
Our Kilmarnock office is 150m from the Kilmarnock Sheriff Court.
Criminal Law Team
A Combined 80+ years in Criminal Law across the West of Scotland
No cost to call
Always FREE to call from your mobile or landline.
All types of crimes handled
We cover all the Scottish Criminal Law areas, whatever it may be from Murder through to Driving Licence problems.
here for you, at any time
Experienced Glasgow Criminal Lawyers 24x7x365
Clients we have helped
Gary Lindsay
Matthew and his team worked well for my case and we got the just result in the end. I would recommend them to anyone.
Andrew Pollitt
I would recommend Matthew Berlow and his team to anyone, great service and also got my case discharged out of court. Thank you.
Matt Whiteman
Would highly recommend this lawyer got my daughter a much better outcome than we ever thought
Alistair Crerar
From the very first discussion with Matthew, I was put at ease. He was very professional at all times. I was delighted at the successful outcome. Excellent work.
James Ashcroft
I have had Mathew Berlow as my lawyer for a number of years and HIGHLY recommend his firm.
W Bertie
Best of the best. If you want a top professional lawyer that isn't going to burn a hole in your pocket, this is your man. He always puts you first and works hard for the best possible outcome. I highly recommend.
Lucinda Norreys
Matthew Berlow is an exceptional lawyer who works diligently and efficiently.
Gavin Mcvey
The best lawyer I've ever had in my life he gets things sorted out the best deal possible I recommend Mathew he's been my lawyer for years he's the only one I go to for my cases the best in the business
James Mcbride
Matthew Berlow has been my lawyer for 25 years and has done me proud with the results he has got me. If you are stuck I thoroughly recommend him and his team
Pauline Mckenna
Would highly recommend this company and cannot thank Mathew enough for his expertise and professionalism. He got the best result possible for my future son in law. Top solicitor, we could not have asked for better. Thanks again
Scott Norman
Happy with the way Berlow Rahman dealt with my criminal case!!
Michael Mcghee
Glasgow's top law firm by far. After having used the firm for a legal matter I had I can heartily recommend them for all your legal needs. From start to completion they dealt with my case with humanity, care, professionalism, from solicitors to advocate, support staff and office staff I was always treated as a human being with feeling and thus my case was won by the team. I wish them all the success they deserve and my thanks will always be with them and also my deep respect. If I have any further legal needs I will use BERLOW RAHMAN without hesitation. Many thanks to Matthew, for his continued support throughout.
John James, Motherwell
I've been happy with the services provided by Matthew Berlow at Graham Walker Solicitors Criminal Lawyers at Graham Walker Solicitors. It was very reassuring to be able to get hold of him on the phone, for free, even into the early hours.